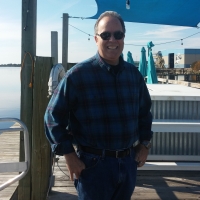 The paragraph to which we come now, Romans 5:15-17, is one in which Paul develops the differences between our being in Adam and our being in Christ. Paul's point in verses 13 and 14 is that we were condemned by reason of our union with Adam, just as we have now been saved by virtue of our union with Jesus Christ. It is an important and great similarity. In verses 13 and 14 he has explained how we have "sinned in Adam." In verses 15-17 he digresses further to explain how union with Christ is greater in its nature and effects than our original union with Adam. This study is called "Three Great Contrasts," because of the way Paul sets out his contrasts in our verses we are studying here (vv. 15-17).
Of these three verses, the hardest to understand is verse 15, because it is least explicit. In what way is the gift of salvation in Christ not like the trespass? In what sense is the gift much more? Or, what particular contrast, the unique idea, that verse 15 introduces? The contrast is found in the first key word Paul uses, after having said that "the gift is not like the trespass." It's the word died. The sin of Adam brought death. It brought death to all. By contrast, the gift of God brought life to many. We must not be misled by the word "many." When Paul writes of "the many" who died because of Adam's transgression, he means just that: the many who died in Adam, that is, all persons. And when he writes of "the many" to whom the gift of life overflows, he also means many, for surely "many" are being saved. So what is the contrast? It's between death, which has come upon all because of Adam, and life, which has been given to every believer in Christ.
Verse 16 carries the contrast between the effects of Adam's sin and the effects of God's work in Christ further, pointing out that "the gift of God is not like the result of the one man's sin: The judgment followed one sin and brought condemnation, but the gift followed many trespasses and brought justification. It was hard for us to see the contrast in verse 15; however this is not true of verse 16. Here the contrast is found between the "one sin" that brought condemnation, that is, the sin of Adam in eating the forbidden tree, and the "many trespasses," which Adam and all who followed him have committed but which are atoned for by the blood of Jesus Christ. Since Christ died for such a vast accumulation of sins, is it any wonder that Paul marvels in Romans 5 how "judgment followed one sin and brought condemnation, but the gift followed many trespasses and brought justification."
The third and final great contrast is in verse 17. The key to understanding this verse is to emphasize the word abundant in the phrase "God's abundant provision of grace and of the gift of righteousness," and the thought that those who have been thus abundantly blessed are enabled to reign in life now through Jesus. To put it simply, the work of Christ in dying for us did not merely restore us to the position in which Adam stood before the fall, but rather carries us beyond that. So what does the phrase "reigning in life" refer to? It means that by the grace of the Lord Jesus Christ, the love of God, and the communion and empowering of the Holy Spirit, we are victorious now. In this way, the gift of God in Christ far surpasses the effects of Adam's and all other transgressions.
Now we must look at just one word: grace. "Grace" occurs five times in this passage, three times in verses 15-17, which we are particularly studying here, and twice more in verses 20 and 21. In these verses Paul says that grace is of God and that it comes to us through the Lord Jesus Christ. It's free, triumphant, and overflowing. What is grace? It's God's favor toward the undeserving. Grace lies behind the plan of salvation, but it is also what brings that salvation to us individually and effectively. Despite all this, there are today in most of our churches probably only a small percentage of people who really believe in grace, much less appreciate it. They pay lip service to grace; they know we are "saved by grace" apart from our own good works. But there they stop. If they were to tell the truth, most would probably say that they find the topic of "grace" boring.
If we have come to this point having understood what has been taught earlier, we know what grace is and are prepared to marvel at it, as Paul himself does in this section. I want you to see the subject of grace in its broadest context, showing how the grace of God operates. There are five main categories: (1) Electing grace. As soon as we see that grace really is apart from any possible merit in its object, we understand that God is utterly sovereign in His choices. The grace of God, like God Himself, is before all other things. It is from grace that all good comes. (2) Pursuing grace. The God of grace has been called "The Hound of Heaven," who pursues rebellious man. We may think at times that we have sought God. But as we grow in grace and increasingly learn the nature of our own sinful hearts, we discover that we have sought Him only because He first sought us. (3) Pardoning grace. This is the very core of salvation. We are more accustomed to speak of this core as justification by faith, but that is only convenient theological shorthand. What we mean when we speak of justification by faith is justification by the grace of God through faith, according to which we are moved from the status of a condemned criminal awaiting a terrible sentence to that of an heir awaiting a fabulous inheritance. (4) Persevering grace. The Christian life is not passive on our part. We are active in it. When Christ calls us we come running. But notice: We persevere because He perseveres. We endure to the end because the grace of God preserves us. It's absurd to suppose that we are able to keep ourselves in grace even for a single moment. If it were up to us, in the final analysis all would be lost. Grace has brought us to where we are now, and that same grace, persevering grace, will lead us to glory. (5) Saving grace. Although salvation is usually thought of in reference to our being justified or pardoned only, salvation is actually a more embracing concept. It refers to the past: God saved us from sin's penalty in Christ. It concerns the present: God is saving us from sin's power now. It looks to the future: God will save us from sin's very presence when we are given resurrection bodies and are taken into His holy presence forever. How? It is by grace, grace only.
Romans 5:15-17 Reflection Questions:
Are you "in Jesus"? If Adam, who once humanly perfect fell, what chance do you have to stand, you who are corrupted by many sins and wholly disposed to unrighteousness? Your only hope is to believe on Jesus and be joined to Him.
Reflect and journal on how God pursued you.
What are some examples of God pursuing man in Scripture?