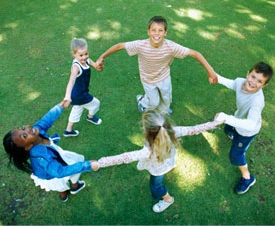 "Let the little children come….
Every Sunday morning, the children come to Jesus class where they are
welcomed into a safe, loving, fun environment that teaches them about
the love that Jesus Christ has for them.  Age-appropriate crafts and
games give children the biblical tools to grow in their Christian walk.
We understand the importance of teaching biblical truths to children
and we are blessed to have the opportunity to share these invaluable
lifelong gifts with each and every one of them.