Study On The Book Of Isaiah

If you would like to comment on one of the lessons simply click on the title of the lesson and you will be take to the lesson page where you will find a comment section at the bottom 
Seed of Faith – BURIED WITH CHRIST — RAISED TO A NEW LIFE  
B
y Pastor Dave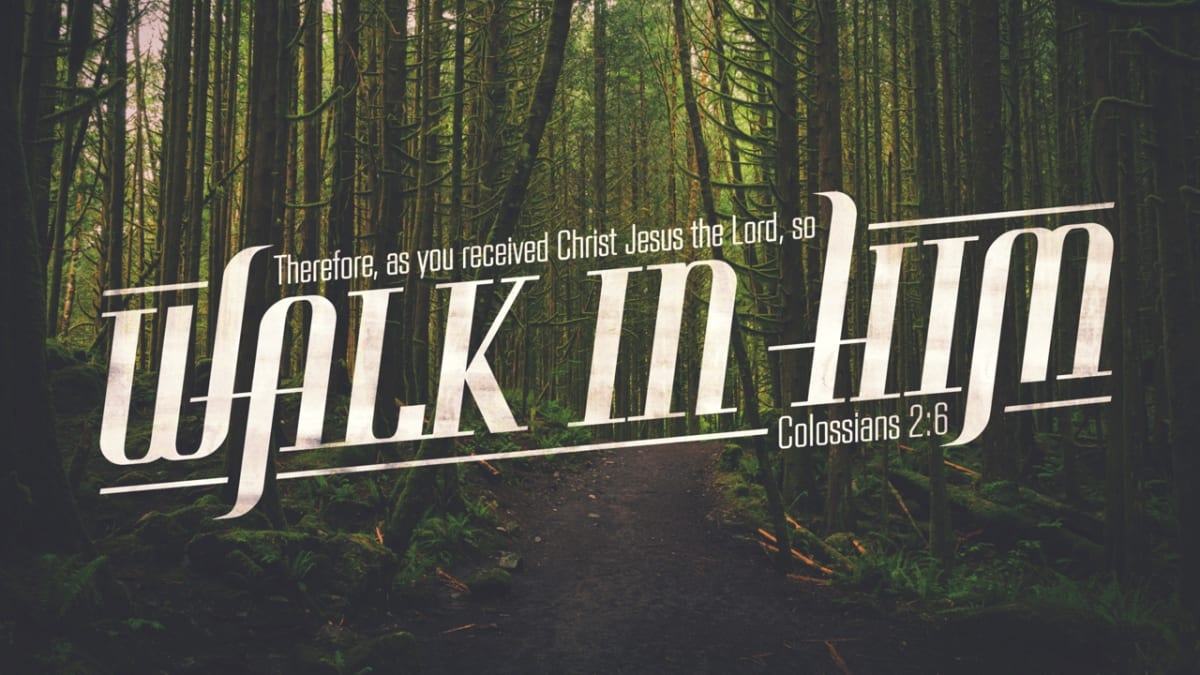 "So then, just as you received Christ Jesus as Lord, continue to live in him, rooted and built up in him, strengthened in the faith as you were taught, and overflowing with thankfulness." Colossians 2:6-7
Dear Faithful Friends and Spirit-Filled Seed Sowers:
I hope and pray that your week is going well and that this New Year is unfolding with God's grace upon grace as you walk in Christ.
I encourage you to pick up your Bible and read Colossians 2:6-15.  Have you ever thought what it means to walk with Christ? Have you ever thought that you have been buried with Christ in His baptism and then raised into a new life with Him?
When Paul writes this letter to the Colossians, he is sitting in a prison cell in Rome.  Paul wants the Colossians to remember that Jesus Christ is God, that Jesus Christ is the head of the church and that we can have union with Jesus Christ by walking with Christ and remembering His and our own baptism.
I love the opening verses — "Just as you have received Christ as Lord."  When you were baptized, you received Christ as your Lord and Savior.  To "receive" means "to take your inheritance, to bring alongside, to hold, to draw oneself to and learn from someone."  Do you notice what Paul says?  He writes us to say, "Receive, take your inheritance, take a hold of, learn from and bring alongside Jesus Christ as your LORD!  Lord means master, ruler, one who has power and authority over you.  This was a radical teaching then and is still a radical teaching today. Receive the LORD JESUS as the one who has power and authority over you. I received Christ as my Lord and Savior in 1981. I've never once regretted Christ being the master and ruler of my life.
If you have never been baptized, I encourage you to go and talk with your pastor or come and talk with me. Let me know and we can baptize you when you are ready to receive Jesus Christ as your Lord and Savior. Even if you want to rededicate yourself to Christ, I'd be happy to remember your baptism–in your pool, hot tub, river or ocean! I remember in the summer of 2010, Jac asked me to dunk her in the ocean at Carona Del Mar. She wanted to rededicate her life once again to Christ. She had been through some hard seasons with the church and she wanted to profess: "My life isn't about a religion, Jesus, my life is about a relationship with you. You are my Lord and my Savior. Period. Nothing less. Nothing more." Big Ed and Dave dunked her as she intentionally washed away religion and rededicated her life to a relationship with Jesus Christ. She came up out of the ocean laughing and praising God. Yes.  If you ever want to rededicate your life, or DEDICATE your life to Christ, I am a text, an email, a phone call away.
Look at verse six again … "So then, just as you received Christ Jesus as Lord, continue to live in him…"  Since you have received Christ, Paul then tells us to continue … "peripateo"—continue to live in Christ.  I love the verb "peripateo" It means to "walk with, walk along, walk up and down, traverse, behave and conduct oneself and live with."  Wow!  That is a mouthful!
Paul is laying down a hard teaching: Take and receive Jesus Christ as your Lord, ruler and authority of your life, and continue to live in Christ day in and day out, hour after hour.  Walk up the hill and down the hill, walk alongside of Christ. Conduct yourself with Christ. This verb is a command, not a suggestion, and we are called to continually follow and walk along with Jesus Christ as Lord.
When I read verse twelve, I am reminded of our baptism.  We were buried in the waters of baptism with Christ and then immediately we were raised into new life through the power of God.  This power of God is the awesome Holy Spirit, who washes away our sins and sets us free to walk alongside Jesus. This is what Paul means when he writes that we were dead in our sins and, through the power of God, we are forgiven by Jesus' death on the cross. As we remember our baptism, we remember that we, too, were dead in our sin but as we go under the waters of baptism–our sins are washed away. How can that be? By the death of Jesus Christ on the cross. All sin–PAID. Our debt–PAID IN FULL.  How can we not accept and follow this Savior?
Hear Ye! Hear Ye! You have been buried with Christ and raised into a new life.
Who wouldn't want to be set free from the sin that clings so closely to us?  Who wouldn't like to be set free from their past failures and faults?  Imagine picking up a black stone or two and casting it into the depths of the sea.  I love how the Old Testament prophet, Micah, states this idea of a God who forgives: "Who is a God like you, who pardons sin and forgives the transgression of the remnant of his inheritance? You do not stay angry forever but delight to show mercy. You will again have compassion on us; you will tread our sins underfoot and hurl all our iniquities into the depths of the sea." Micah 7:18-19
Or think of Isaiah 1:18, "Come now, let us reason together," says the Lord. "Though your sins are like scarlet, they shall be as white as snow; though they are red as crimson, they shall be like wool."
At the SEED, we do a "REMEMBER YOUR BAPTISM SUNDAY" after Epiphany Sunday. We set up a table with a tall, clear vase filled with water and we set a ton of black stones around the vase. As you come forward to remember your baptism, you are given the chance to bury into the sea your sins. Casting a black stone or two or three into the waters represents your past sins, failures, disappointments, defeats, setbacks, sadness, shame, disgrace, guilt, doubt, fears–anything negative that holds you back from walking into this New Year baptized in Christ, walking in the power of the Holy Spirit. It's a great experience. For those of you who live near water, take a hike! Take a hike and pick up some stones and toss them into the water. "Here, Jesus, here's my ___________. I have been buried with you in my baptism. I have been cleansed. Help me to walk in the freedom you died for."
At church last Sunday, we had the first vase filled with water and the stones to toss and then we had a table with a vases filled with water and white stones. In order to get a white stone, you had to dip your hand into the waters. As you we dipped your hand into the water,  you remembered your baptism: I have been buried with Christ and I am raised into a new life with Christ through the power of the Holy Spirit. I am forgiven and I am free! I will walk continually rooted and built up in my faith with overflowing with thankfulness."
Revelation 2:17 says — "He who has an ear, let him hear what the Spirit says to the churches. To him who overcomes, I will give some of the hidden manna. I will also give him a white stone with a new name written on it, known only to him who receives it."
After you picked up your white stone, we had another opportunity to pick up a paper with a new name written on it for this year. If you would like a new name for the year, email me or text me and I will light a candle and pray for you and draw a new name for you for the year. 
As your pastor, I want you to know that God loves you.  God loves you just as you are.  We are bought back…redeemed.  We are forgiven.  Our slate is clean.  God promises to be with us as we grow and change this year…through the hard times, through the blessed times, through the easy times, through the difficult times…yes…God wants to bless the land we dwell in…both the mountain tops and the valleys.
Alone, we are not enough, but Christ is.  Christ's body was broken, and his blood was shed…and that is enough.  With Christ in our hearts, we are enough.  We are forgiven.  We are cleansed.  We are free. Vision 2020–this is the perfect start to a new year and a new decade. This is the year when we decide that we will walk up the hills and down the hills with Christ in our heart.
My new name is Confident One. Jac's is Full of Happiness. What's yours? Blessings all mine with ten thousand beside! Have a great week.
See you Sunday!
God loves you and so do I,
Pastor Dave
www,theseedchristianfellowship.com
Copyright © 2018 THE SEED CHRISTIAN FELLOWSHIP, All rights reserved.
May you be blessed by God's grace and love. You are receiving this email because you signed up for our weekly devotionals.
Our mailing address is:
6450 Emerald Street Alta Loma, California 91701
Want to change how you receive these emails?
You can update your preferences or unsubscribe from this list.