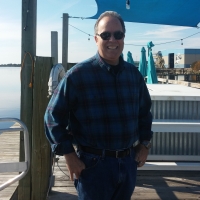 The apostle Paul is now going to discuss the immediate benefits of this God-given salvation and the nature of the resulting Christian life. In reviewing the nature of Abraham's faith, Paul highlights five of its most striking characteristics.
The first important thing about Abraham's faith is that it was faith in God's promise. That is clear in verse 18, where one expression of the promise from Genesis 15 is quoted. But it's also a dominant theme throughout the latter half of Romans 4, in which the noun promise appears four times and the verb promised once. God made a multi-faceted promise to Abraham, involving personal blessing, a land to be given to him and his posterity, blessing on his descendants, and a Redeemer to come. Therefore, the first and most important characteristic of Abraham's faith is that it was faith in this promise.
When we first look at this, the fact that Abraham "believed" God may seem obvious and therefore unimportant. But it is neither obvious nor unimportant. It's not "obvious," because most of our natural thinking about faith moves in different categories entirely. What do we chiefly think of when we think about faith? We think in subjective terms, don't we? We think of our feelings about something, which really means that we are man-centered in this area rather than God-centered. In the Bible faith is grounded in God and is something that springs from His encounter with the individual. We are not saved because we have a strong subjective faith (that would focus the matter on us), but because we believe the promises of God regarding salvation, promises made known to us in the pages of the Bible. In other words, Christian faith is a Bible faith. Or, to put it in still other words, we are saved not because of our faith but because of God's promises. True faith is receiving these promises and believing them on the basis of God's character.
The second characteristic of Abraham's faith is that it was based on the Word of God and nothing else. We go back to Genesis 15 and find that God promised Abraham many offspring (as numerous as the stars in the heavens), by the time of his life described in Genesis 15, Abraham had lived most of a century without having any children. Where could Abraham find external support to assist him in believing this "wild" promise? There was no such support! So, if Abraham believed God, as he did, it was only because it was God who had made the promise. It's the same when we trust God in the matter of salvation today. God says that He has given His Son in death for us (see John 3:16). What else in life can sustain you in believing such a promise except the bare Words of God in the Bible. Apart from God's Word, we don't even know anything about eternal life, let alone how to obtain it. So if we find salvation, it's by believing God's Word, pure and simple.
The vitality of Abraham's faith (and therefore of all true faith) was greater even than this. For, as Paul points out in the closing verses of Romans 4, it was not a case of Abraham's merely believing God in the absence of all external supports; he believed God when the external evidences were actually and sharply to the contrary (this is the third characteristic of Abraham's faith). This is the meaning of the sentence "against all hope, Abraham in hope believed" (v. 18). It means from a human perspective the situation was hopeless. But since God has spoken, Abraham was willing to believe God despite the adverse physical evidence. At this point it is clear that Paul's thought is moving beyond the situation described in Genesis 15 to the utterly "impossible" conditions of Genesis 17. As we have seen, by this time Abraham was 99 years old and there was no longer any hope that the aged couple could have their own child. When they were a bit younger, perhaps; but not at this point. That is why the text says, "Without weakening in his faith, he [Abraham] faced the fact that his body was as good as dead – since he was about a hundred years old – and that Sarah's womb was also dead" (v. 19).
The fourth characteristic of Abraham's faith is assurance. Paul says this in a number of ways: (1) "without weakening in his faith" (v. 19); (2) "he did not waver through unbelief" (v. 20); and (3) he "was strengthened in his faith" (v. 20). But the chief statement is in verse 21: "being fully persuaded that God had power to do what He had promised." This is an important point. True faith should always have this assurance. But how does faith achieve this in a world where flesh is weak and circumstances are usually more powerful than we are? There is only one answer: True faith has assurance because it is directed neither to ourselves nor to circumstances but to God. Faith that is grounded in the Being and character of God will go from strength to more strength, since God is faithful.
The fifth characteristic of Abraham's faith that we dare not omit and need to remind ourselves of, is that faith acts. Faith believes God, but it also acts decisively. Did Abraham believe God? Of course he did. He believed God enough to engender the child of the promise when he was 99 years old. How about you? Will you act on your faith as Abraham acted? Will you step out in faith, believing the promise of God concerning the gift of salvation through Jesus Christ? You will get little support from the world to help you make such a commitment. On the contrary, the world will hinder you as much as it possibly can and think you are irrational, even foolish. But where is the foolishness found? Is it on the side of those who trust God? Or is it on the side of unbelievers, who trust only themselves and the world, both of which are passing away? I urge you to trust God and act on it!
Romans 4:18-22 Reflection Questions:
Is your faith man-centered or God-centered?
In what specific ways is 4:18-25 a deliberate reversal of Romans 1:18-27?
How can we as believers celebrate the God who promises impossible things and brings them to pass?