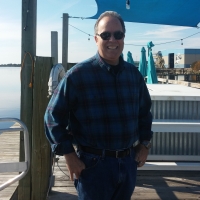 Once more the Servant speaks, letting us into some of the most deeply personal areas of His life: His communion with God, the physical and mental suffering which marks His way, and the assurance of final vindication that lifts Him up. The words of the Servant are for Israel first of all; but, as a part of Scripture, they are also for us. In this third Servant Song the world at large is left out of the picture, and attention is focused on the Servant Himself and His ministry to the people of God.
The Servant is a skilled counselor because He himself has been taught by the Lord. He is a disciple before He is anything else, and as such His outstanding characteristic is attentiveness to God (v. 4). This, as we recall from chapter 48, is exactly what Israel has failed to do. In stark contrast to Israel, too, He is not rebellious (v. 5). His whole intent is to translate the instruction He receives into obedient action, no matter what the cost. As a disciple He does not shrink from the suffering: He does not draw back, or hide His face, but sets it like flint (vv. 5-7). There is nothing He will not endure if obedience demands it. But finally – and this is important – His confidence is not in His own power to endure, but in the Lord who helps Him, and who will vindicate Him in the end (v. 8). This Servant doesn't speak from a lofty vantage point; far from it, no one has felt the struggle more intensely, or paid a bigger price for obedience. He is the perfect disciple.
Again His identity teases us. But more important at this stage is the question: why the powerful portrait of the Servant at this point? What impact is it intended to have on those still on the knife-edge of belief or unbelief that was reached at the end of the previous section? We don't have far to look, because verses 10-11 at once drive the message home. The Servant is not simply to be admired or wondered at; He is to be obeyed (v. 10). In short, in describing His own discipleship the Servant has shown them what God requires of all His people; not empty profession, but wholehearted, costly obedience. The Servant and the challenge that He brings, force a separation between the true and the false, the righteous and the wicked, the saved and the lost – among those who profess to be God's people.
While this should exercise our consciences mightily, and cause us to search our hearts, it is at the same time reassuring, and provides some relief from the impasse we were left with in verses 1-3. There will never be a generation of God's people that rises as one to the faith and obedience that He requires of them. Some will and some will not. Some, by their persistence in indifference or rebellion, will show themselves, in the long run, not to be His people at all. But God's ultimate purposes will not be frustrated by their mixed response. There will always be those who genuinely do rely upon their God (v. 10), and they will move on in faith to inherit all the glorious things He has promised. In the end, as we have seen, it will be the Servant, whose testimony we have heard in verses 4-9, who will force the division between the true and the false among God's people. The "fear the Lord" and "to obey the Word of His Servant" are one and the same thing. We must all decide whether or not we will follow Him!
Isaiah 50:4-11 Reflection Questions:
Morning by morning do you listen to God's instruction?
Are you willing to obey God's Word even if it means ridicule or suffering a loss of some kind?
How much do you rely on your own strength in adversity versus relying on God who helps you?
Do you call yourself one of Christ's disciples? If so, what does that mean for you?