Study On The Book Of Romans If you would like to comment on one of the lessons simply click on the title of the lesson and you will be take to the lesson page where you will find a comment section at the bottom.
*The material for these studies is from Jon Courson's Commentary by Thomas Nelson Inc., R. Kent Hughes Preaching the Word series by Crossway, and Warren W. Wiersbe's Commentary by Chariot Victor Publishing,  and  from James Montgomery Boice's Expositional Commentary published by Baker Books, and from The Message of Romans, John R. W. Stott published by Inter Varsity Press, unless otherwise noted.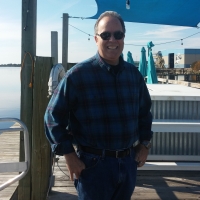 It should be evident from our study of the earlier portions of Romans that everything that has been said thus far applies to all men and women. That is, it applies to ourselves – apart from the supernatural work of God in us through the Holy Spirit. Regardless of our achievements, our vaunted moral standards or our outward position in life, we are all in exactly the same situation as the hedonistic pagan described in Romans 1. We have suppressed the knowledge of God disclosed to us in nature and have therefore launched ourselves along the path of moral and spiritual decline that the chapter describes. The propensity to condemn others for what we ourselves do which is unfolded in Romans 2, also describes us. We are great at making distinctions, particularly when these are to our advantage, and it is to another of these self-serving "excuses" that we come now. The new distinction here is made by individuals who consider themselves to be religious.
In Paul's day such a person was a Jew, which is how Paul begins the section: "Now you, if you call yourself a Jew…" Today the person who fits this category could be an ardent Fundamentalist, any churchgoing Protestant (regardless of denomination), a devout Catholic, or some other variety of "religious" individual. The religious person night be thinking: "I am a very religious person, and my religious commitments exempt me from your blanket condemnations. I have been a churchgoing person all my life. I have been baptized and confirmed. I go to communion. I give to the church's support." Paul replies that these are genuinely good things and not to be ignored. "But you still need the gospel," he says." Why?" "Because God is not interested in outward things alone – things like church membership, the sacraments, stewardship – but rather in what is within." God says, "Man looks at the outward appearance, but the Lord looks at the heart" (1 Sam. 16:7b).
The Eighth Commandment: So we see the knowledge of God and of the way of this true God was not enough. This is because, as we have already seen, God judges according to truth and not according to appearances, according to what men and women actually do and not according to their mere professions. At this point Paul brings forth three examples of that "superior" way of the Jew, which came as a result of his possessing the revealed law of God: the eighth Commandment, the seventh Commandment, and a statement embracing the first two Commandments.
As stated earlier, that these verses speak to all kinds of "religious" people. So let me ask, "We who preach against stealing, do we steal?" The idea of stealing is a generally accepted standard of human behavior, but it's just as generally broken. We steal from God when we fail to worship Him as we ought or when we set our own concerns ahead of His. We steal from an employer when we don't give the best work of which we are capable or when we overextend our coffee breaks or leave work early. We steal if we waste company products or use company time for personal matters. We steal if we sell something for more than it's worth. We steal from our employees if the work environment for which we are responsible harms their health, or if we don't pay them enough to guarantee a healthy, adequate standard of living. We steal when we borrow something and do not return it. We steal from ourselves when we waste our talents, time, and money.
The seventh Commandment: After citing the eighth Commandment, Paul moves backward to the seventh and asks: "You who say that people should not commit adultery, do you commit adultery?" What are we to answer to this question, particularly if we live in the United States where adultery, fornication, and a variety of forms of sexual experimentation are not only excused, but even encouraged and applauded? What are we to answer in view of the revelation of sexual sins in the lives of prominent national figures, both secular and religious? What are we to say in view of Jesus' teaching that the seventh Commandment has to do with thoughts of our minds and the intents of our hearts and not only with external actions? According to Jesus' teaching, lust is the equivalent of adultery, just as hate is the equivalent of murder (Matt. 5: 27-28, vv. 21-22). The biblical standard is purity before marriage and fidelity afterward. At one time people would defend high sexual standards, even though they often did something quite different on the side. But today we do not even hold to the morality. "If it feels good, do it!" That's the cry of our age and the practice of the great majority.
The First and Second Commandments: The third of Paul's examples of preaching one thing but doing another is a reference to the first and second Commandments: "You who abhor idols, do you rob temples?" It's not as easy to understand this question as it is to understand the first two. Regardless of the particular way the ancient Jew may have broken the first and second of the Ten Commandments (which we may or may not understand), we certainly understand how we have broken them – even the most religious among us. The first Commandment is a demand for our exclusive and zealous worship of the true God. To worship any god but the biblical God is to break this Commandment. But we need not worship a clearly defined "god" to break this Commandment – Zeus, Minerva, Buddha, Allah, or one of the countless modern idols. We break it whenever we give some person or some object or some worldly aspiration the first place in our lives, a place that belongs to God alone. Often today the substitute god is ourselves or our image of ourselves. It can be such things as success, fame, material affluence, or power over others. To keep this Commandment we need to see all things from God's point of view and do nothing without reference to Him; to make His will our guide and His glory our goal; to put Him first in thought, word and deed; in business and leisure; in friendships and career; in the use of our money, time and talents; at work and at home.
If the first Commandment deals with the object of our worship, forbidding the worship of any false God, the second Commandment deals with the manner of our worship, forbidding us to worship even the true God unworthily. This means that we should take the utmost care to discover what God is truly like and thus increasingly worship Him as the only great, transcendent, spiritual, and inscrutable God He is. But we don't do this. Instead, as Paul argued at the beginning of his discussion, we suppress the knowledge of God and find that our foolish hearts are darkened (Rom. 1:18, 21).
When Paul comes to the end of this paragraph, which describes the true state of the orthodox, or "religious," person, he quotes the Old Testament to show that "God's name is blasphemed among the Gentiles because of you" (v. 24; cf. Isa. 5:25; Ezek. 36:22). This is always the case when ostensibly devout persons violate the very standards they proclaim. If you have been trusting in anything other than Jesus Christ and His death upon the cross in your place, throw whatever it is completely out of your mind. Abandon it. Stamp upon it. Grind it down. Dust off the place where it lay. Then turn to Jesus Christ alone, and trust Him only!
Romans 2:17-24 Reflection Questions:
Why is it important to be into God's Word on a daily basis?
How are you doing with the eighth commandment?
How are you doing with the seventh Commandment?
How are you doing with the first and second Commandments?