Study On The Book Of Isaiah

If you would like to comment on one of the lessons simply click on the title of the lesson and you will be take to the lesson page where you will find a comment section at the bottom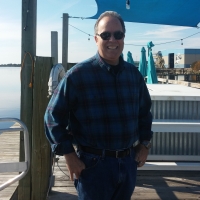 This whole chapter is in effect an elaboration of the last two lines of 45:20, "Ignorant are those who carry about idols of wood, who pray to gods that cannot save." Bel and Nebo were pagan gods. Cyrus's conquest of Babylon enhanced the status of Bel and Nebo rather diminishing it. But how different things are now; the greatness of Bel and Nebo is a distant memory, while the Lord is known and worshipped by millions. It is easy, of course, to see this in hindsight. It's much harder to take the long view when evil is in full flight. That, however, is exactly what Isaiah does here. He asks the exiles to look beyond the present to what will finally be the case, and paints a graphic picture of the shame and disgrace that await all man-made religion and those who trust in it.
But he goes further. In verses 3-7 he asks Israel to reflect again on the fundamental absurdity of idolatry and the contrast between it and their own covenant faith. "Idolaters carry their gods," says the Lord, "but I carry you. I have carried you since you were born, and I will never stop carrying you until your days are done." There it is in a nutshell; false religion is based on works, true religion on grace. So it has always been and so it always will be (see Eph. 2:8-9)
The last part of the chapter, though, comes as something of a shock (vv. 8-13). Surely if God carries His people in His arms He could be expected to use only affirmative, comforting language in His dealings with them. Not so! God's love is robust, not weak and indulgent. He cares for His people too deeply to deprive them of necessary rebuke. Rebels, He calls them, stubborn-hearted, and you who are far from righteousness (vv. 8, 12). We might think for a moment that He has turned His attention to the pagan idol-worshippers. But this is clearly not the case. Remember this in verse 8 is the sequel to listen to me, O house of Jacob in verse 3. The audience is the same.
So what then is the reason for the strong language the Lord uses? The answer lies in His reference to Cyrus as a bird of prey in verse 11, probably reflecting again the shocked response which Isaiah expected the Lord's choice of Cyrus to evoke. How could it be right for God to choose such a man, and how could He have His people's best interests at heart in doing so? But such a response is equivalent to rebellion against God, for it calls into question not just His sovereign freedom, but His goodness – and that is to strike at the very heart of the covenant relationship. It was because He loved Israel that the Lord chose her in the first place, and because of that same love that He had carried her ever since. How dare they doubt His goodness? The strong language is shocking, but it is the language of loving discipline rather than rejection. It is intended to jolt the people of God out of a very dangerous and sinful state of mind, and has their ultimate good in view. However many rough patches there may be in His relationship with them along the way, it is the Lord's grace rather than their sinfulness that will triumph in the end; He will grant salvation and splendor to His people (v. 13). The two problems that have to be overcome are their circumstances and, more importantly, their heart condition. Both will be taken up afresh in our next study of chapters 47 and 48.
Isaiah 46:1-13 Reflection Questions:
What are some man-made religions today in the 21st century?
Where in Exodus does God talk about carrying His people?
What have you learned about God's character from this study?