Study On The Book Of Hebrews

If you would like to comment on one of the lessons simply click on the title of the lesson and you will be take to the lesson page where you will find a comment section at the bottom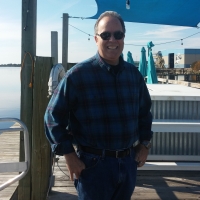 This chapter introduces the final section of the epistle (Heb. 11-13) which I like to call "The Superior Principle – Faith." The fact that Christ is a superior Person and that He exercises a superior Priesthood ought to encourage us to put our trust in Him. The readers of this epistle were being tempted to go back into Judaism and put their faith in Moses. Their confidence was in the visible things of this world, not the invisible realities of God. Instead of going on to perfection (maturity), they were going "back to perdition [waste]" In Hebrews 11 all Christians are called to live by faith. In it, the writer discusses two important topics relating to faith.
This is not a definition of faith but a description of what faith does and how it works. True Bible faith is not blind optimism or a manufactured "hope-so" feeling. Neither is it an intellectual assent to a doctrine. It's certainly not believing in spite of the evidence! That would be superstition. True Bible faith is confident obedience to God's Word in spite of circumstances and consequences. Read that sentence again and let it soak into your heart and mind.
This faith operates really quite simply. God speaks and we hear His Word. We trust His Word and act on it no matter what the circumstances may be. The circumstances may be impossible, and the consequences frightening and unknown; but we obey God's Word just the same and believe Him to do what is right and what is best.
The unsaved world does not understand true Bible Faith, probably because it sees so little faith in action in the church today. The world fails to realize that faith is only as good as its object, and the object of our faith is God. Faith is not some "feeling" that we manufacture. It is our total response to what God has revealed in His Word. There are three words in verses 1-3 that summarize what true Bible faith is: substance, evidence, and witness.
The word translated "substance" means literally "to stand under, to support." Faith is to a Christian what a foundation is to a house: it gives confidence and assurance that he will stand. The word evidence simply means "conviction." This is the inward conviction from God that what He has promised He will perform. Witness is an important word in Hebrews 11. It occurs not only in verse 2, but twice in verse 4, once in verse 5, and once in verse 39. The summary in Hebrews 12:1 calls this list of men and women "so great a cloud of witnesses." They are witnesses to us because God witnessed to them. In each example cited, God gave witness to that person's faith. This witness was His divine approval on their lives and ministries.
The writer of Hebrews makes it clear that faith is a very practical thing (v. 3), in spite of what unbelievers say. Faith enables us to understand what God does. Faith enables us to see what others cannot see. As a result, faith enables us to do what others cannot do! The best way to grow in faith is to walk with the faithful.
Hebrews 11:1-3 Reflection Questions:
How much confidence are you putting in the visible things of this world versus the invisible kingdom of God?
Are you obedient to God's Word regardless of the consequences and circumstances?
Journal on what and when God's divine approval on your life and ministry has been to built your faith.
How could reading the Bible daily build your faith? Do you?