Christmas Is Not About The 
Presents Under The Tree
Christmas Is About The
Presence of Our Savior
The Seed Christain  Fellowship

 
Sunday 10am
Rancho Cucamonga Community Center, 
Cucamonga Hall
Holiday Schedule
The Seed Christmas Eve Service will be held at 5:30pm at, Sierra Vista Baptist Church, 7192 Jasper St, Rancho Cucamonga, CA 91701
Click Here for a Map
to Sierra Vista Church
The Community Center will be closed on December 30th so The Seed will be holding a Service at 10am under the gazebo covers at the north end of the Community Center.  If it is raining the service will be cancelled.  Our normal services will resume on Jan  6th in our normal location.
The Seed wants to wish everyone a Very Merry Christmas
Know God's Love
Grow in Christ's Grace
Go in the Power of the Holy Spirit
Sow Seeds of Faith in the World
For you have been born again,
not of perishable seed, but of
imperishable, through the living
and enduring word of God. 1 Peter 1:23 NIV


God Loves You And So Do We
Click Here For On Line
Giving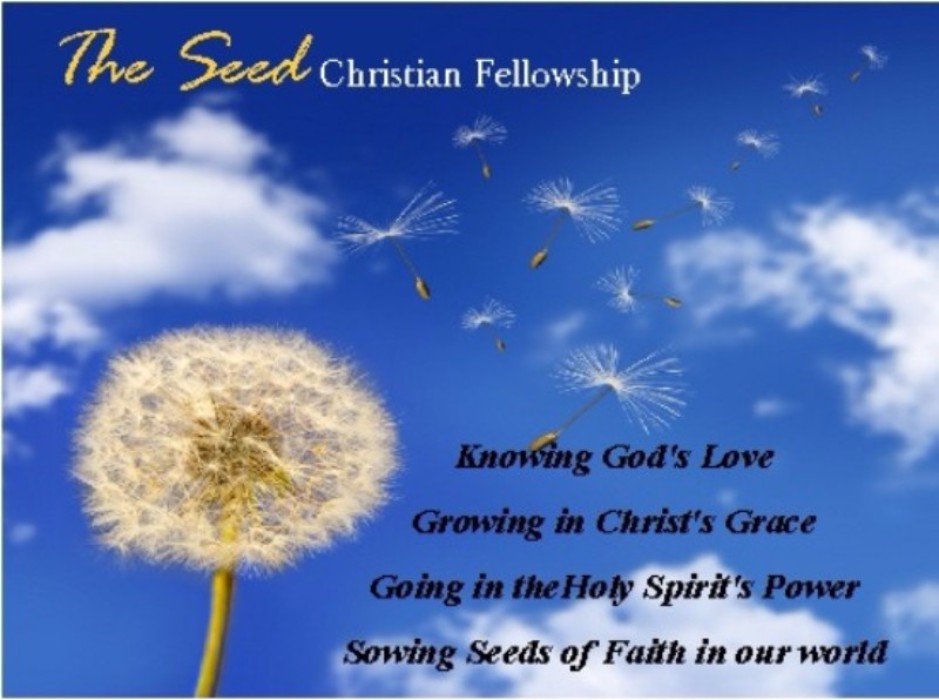 The Seed Christian Fellowship