Does life have you Confused?
Are you walking a path to nowhere?
                                                                                              Let God show you the way to
                                                                                              The Truth And The Life:
                                                                                            Jesus Christ
                                                                                     The Seed Christain  Fellowship
                                                                            Sunday 10am
                                                                                      Rancho cucamonga Community center
                                                                           Cucamonga Hall
Fall Is In The Air
Are You Ready For The Big Kickoff?
Know God's Love
Grow in Christ's Grace
Go in the Power of the Holy Spirit
Sow Seeds of Faith in the World
For you have been born again,
not of perishable seed, but of
imperishable, through the living
and enduring word of God. 1 Peter 1:23 NIV


God Loves You And So Do We
Click Here For On Line
Giving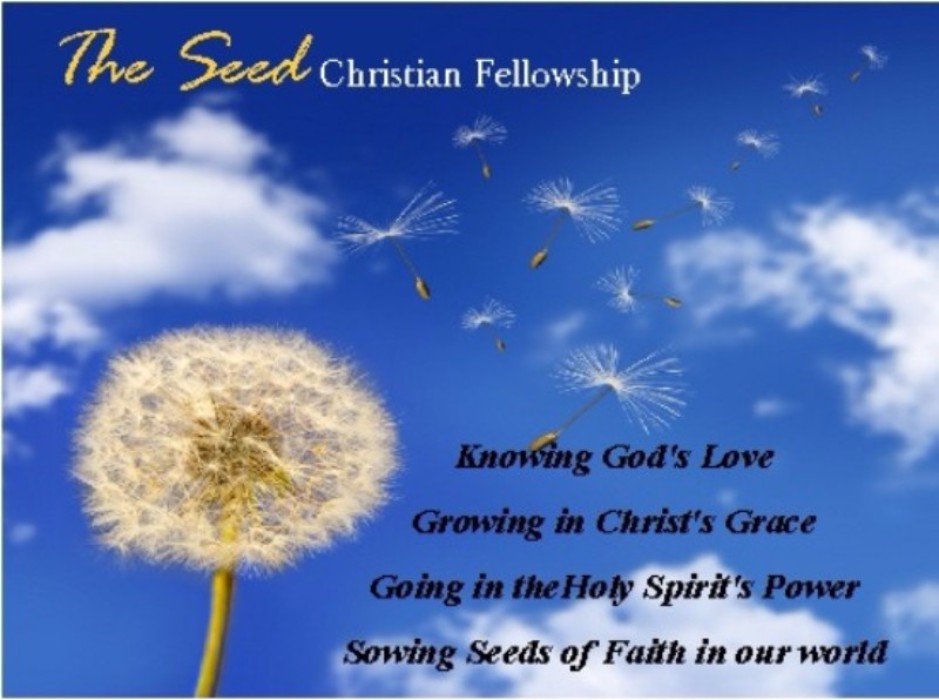 The Seed Christian Fellowship