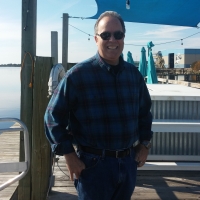 Welcome to this study on the Book of Romans! It's a formidable task to begin a study of Paul's great letter to the Romans, and exciting too. I felt those emotions as I studied it many years ago, and I still feel them. There are very good reasons for these feelings. For one thing, Romans has probably been the object of more intense study by more highly intelligent and motivated individuals than any document in human history. The Epistle to the Romans has been called "the Fort Knox of Bible doctrine." Seventy-five percent of Bible teachers today said if they could teach from just one book, it would be this one.
No reasonable person would dispute that the book of Romans is one of the most powerful and influential books ever written. The Epistle of Paul to the Romans has been the written force behind some of the most significant conversions of church history. St Augustine, the most brilliant theologian of the early centuries, came to conviction of sin and salvation after reading some verses from the thirteenth chapter. Martin Luther recovered the doctrine of salvation by faith from his study of Romans 1:17 and went on to lead the Protestant Reformation. While listening to the reading of Luther's preface to the book of Romans, John Wesley felt his heart "strangely warmed" in conversion and became the catalyst of the great evangelical revival of the eighteenth century. John Bunyan was so inspired as he studied the great themes of Romans in the Bedford jail that he wrote the immortal Pilgrim's Progress.
Paul's Epistle to the Romans is still transforming people's lives today! Imagine! You and I can read and study the same inspired letter the brought life and power to Augustine, Luther and Wesley! And the same Holy Spirit who taught them can teach us! You and I can experience revival in our hearts, homes, and churches if the message of this letter grips us as it has gripped men and women of faith in centuries past.
All roads lead to Rome. Thus, Paul would no doubt conclude if all roads lead to Rome, all roads must also lead from Rome. If I can get to Rome, he must have thought, and share the gospel, it will spread rapidly and reach the entire world. At this point in time, Rome's ship of state was sailing along quite nicely, but below-deck, having lost her moral bearing, the empire was already beginning to sink. Aware of this, Paul desired to go to the Imperial City not only to launch the gospel from Rome, but to bless the people in Rome. Although his plan was strategically brilliant, he was unable to get there. But instead of feeling defeated by what he couldn't do, Paul grabbed parchment and pen, and did what he could do. Unable to go to Rome, Paul instead penned a letter to the Romans and, because he had never been to Rome, he was able to concentrate solely on life-changing, impacting, revolutionary theology. You see, in his other epistles, Paul addressed the problems and personalities unique to the cities to which he wrote. Not so with the Book of Romans. Paul did what he could do, and I'm so glad, because, just as all roads lead to Rome, truly, the road to revival leads through the Book of Romans.
There is no doubt about the power of the book of Romans. The study of it produces genuine excitement and genuine trepidation – excitement because of the possibilities the life-changing themes of Romans bring to us, and trepidation at reasonably expounding their massiveness. I would invite each reader to offer the following prayer as we begin the study of this great book:
Father, I know that a humble spirit is indispensible to learning. And I pray that as I now consider the themes of Romans – so great, so history-changing, and sometimes so familiar – that through the study of them You will give me a spirit of humility, that I will be constantly leaning even from the familiar. I pray that the power that was exhibited in the lives of Augustine, Luther, Wesley, and so many others – that power which comes from understanding the fundamental doctrines of the faith and appropriating them in  life – will be seen in me. Give me a continued spirit of humility. May I continue in prayer throughout this study. May Your blessing rest upon my life. I pray this in Jesus' name. Amen.
Reflection Questions:
As we go on this journey through the Book of Romans together there are a few questions I would like you to ponder: Is this the first time for you to study this letter to the Romans? If so, I will have a few questions at the end of each session which I highly recommend that you journal on them to get the most out of each session. If you have any questions on the topic feel free to use this blog to ask me or write them down and ask your pastor.
If you have studied Romans before, what would you like to get out of this study this time? As you go through, ask yourself these few questions: What is Paul's worldview at the time he wrote this letter? How does he come up with this new discipline we call, in retrospect, "Christian theology", while being around all the different pagan gods? What are his basic beliefs and how does that affect his mindset, motivations, deeds and words. What is his normal practice and how did that change on the road to Damascus? How did his education influence his letters? In other words try as best as you can to put yourself into his shoes.
Above all pray that the Lord opens your mind and heart to the message He wants you to see. Talk to Him and converse with Him, He loves it when we do and put the lessons you learn to work into your life. I know God will bless you abundantly because that's who He is!
*The material for these studies is from Jon Courson's Commentary by Thomas Nelson Inc., R. Kent Hughes Preaching the Word series by Crossway, and Warren W. Wiersbe's Commentary by Chariot Victor Publishing,  and  from James Montgomery Boice's Expositional Commentary published by Baker Books, and from The Message of Romans, John R. W. Stott published by Inter Varsity Press, unless otherwise noted.